BECOME A VOLUNTEER
A volunteer is an individual, who, by choice, freely offers  their time,
their knowledge, their experience…receiving nothing  in exchange for their support but the knowledge that their effort contributes to the creation of a better world.
The Esperanza y Alegría Foundation heavily relies on volunteers, since they have been and continue to be vital to the achievements of our organization. We firmly believe in the right of all people to be able to contribute and participate in the improvement of our community and for this we have a Volunteer Plan which allows volunteers who wish to participate in the goals and projects of the organization.
The Foundation has a small paid team, but it principally works thanks to the work of volunteers who contribute their time, talent and effort into strengthening our work both at our headquarters and our International Cooperation Development projects.
Our Volunteer Plan is structured in the following way
Nacional Volunteering
Volunteers in Headquarters
In Spain volunteers may carry out various tasks which are vital to the good operation of the Foundation such as the uptake of funds (especially in the organization of events), support in the management of projects, help raise awareness, internal and external communication, support in administration  and the day to day tasks of our headquarters.
Volunteers delegated to other autonomous communities 
Alternatively, the Foundation of Joy and Hope has delegated volunteers, who are responsible for our delegations in other autonomous communities.
Volunteers in projects at a national level
Finally, the Foundation of Hope and Joy has projects in which volunteers can cooperate; this is the case with our projects in Madrid.
Internacional Volunteering
Currently the Foundation has an International Volunteering Programme where volunteers collaborate in projects of International Cooperation of Development in India, carried out by local partners.
Our priority for these projects revolves around the following areas of action
Accompaniment, help and training of minors
Accompaniment, attention, training of minors and young people with disabilities
Participation in sports activities for the social integration of minors
Medical assistance in rural areas.
Please note:
Age: the minimum age is 18.
Period: the minimum stay is one month. For the months of June, July and August the final selection process is 30th April.
Training: two training sessions are carried out in May, attendance is obligatory, those who do not attend will not be able to go.
Commitment and experience of the group: an important part of voluntary work is the interchange of experiences with the other volunteers and the Foundation, both before and after the experience. Due to this, compromise, aptitude and the ability to work in a group are necessary.
YOU DARE?

If you wish to be a part of our volunteering team, please download the following form and send it to us at the following address:
voluntariado@fcesperanzayalegría.org. We will get in contact with you!
TESTIMONIES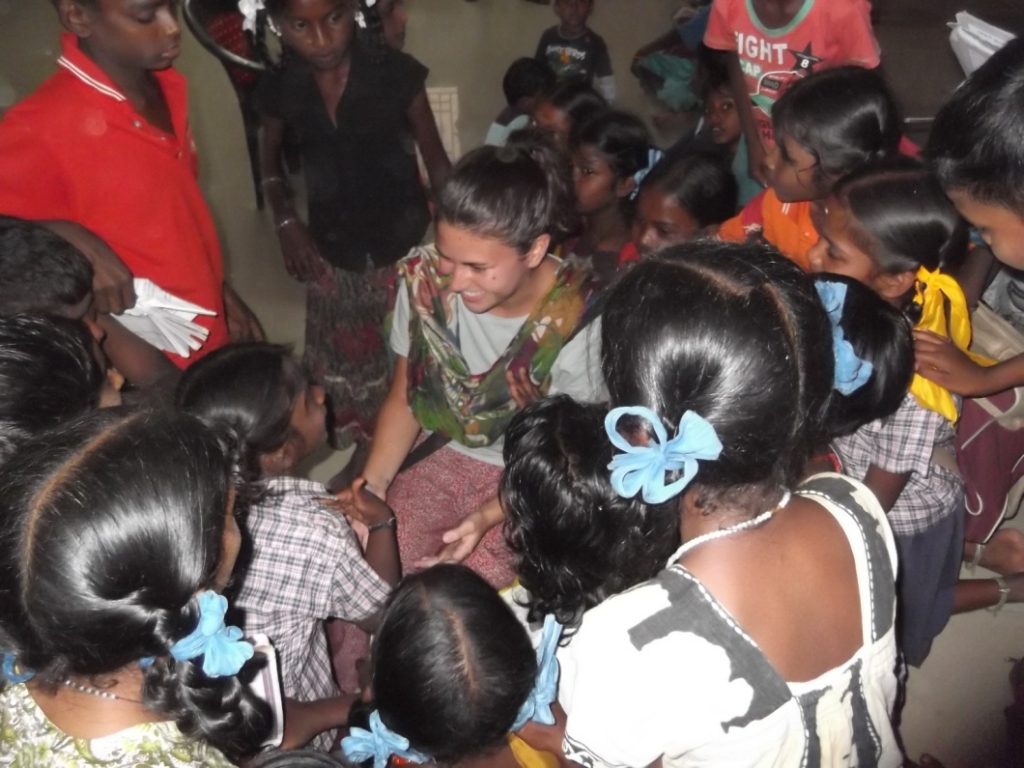 Macarena Costa

International Volunteering Program. Project: all of our projects were in collaboration with TMSSS and the Congregation of the Sisters of Santa Ana.
"Carrying out international volunteering work is a daily challenge. It involves bravery, effort, enthusiasm, humility, eagerness to grow, help and learn. It is not an easy job. There are hard days, indescribably beautiful days, days of nostalgia and days of discovery. Days in which you feel your contribution is extraordinary and others where you feel useless. There are moments that you retain in your memory to never forget and others that would rather not relive.
Each day is a new awakening to unique experiences. Each day is a gift. And this is has been my experience, the greatest of gifts. With hope of discovering new realities and with the enthusiasm to grow more, to learn more, to be better. With the faith that anything is possible and with the deepest gratitude for everything received"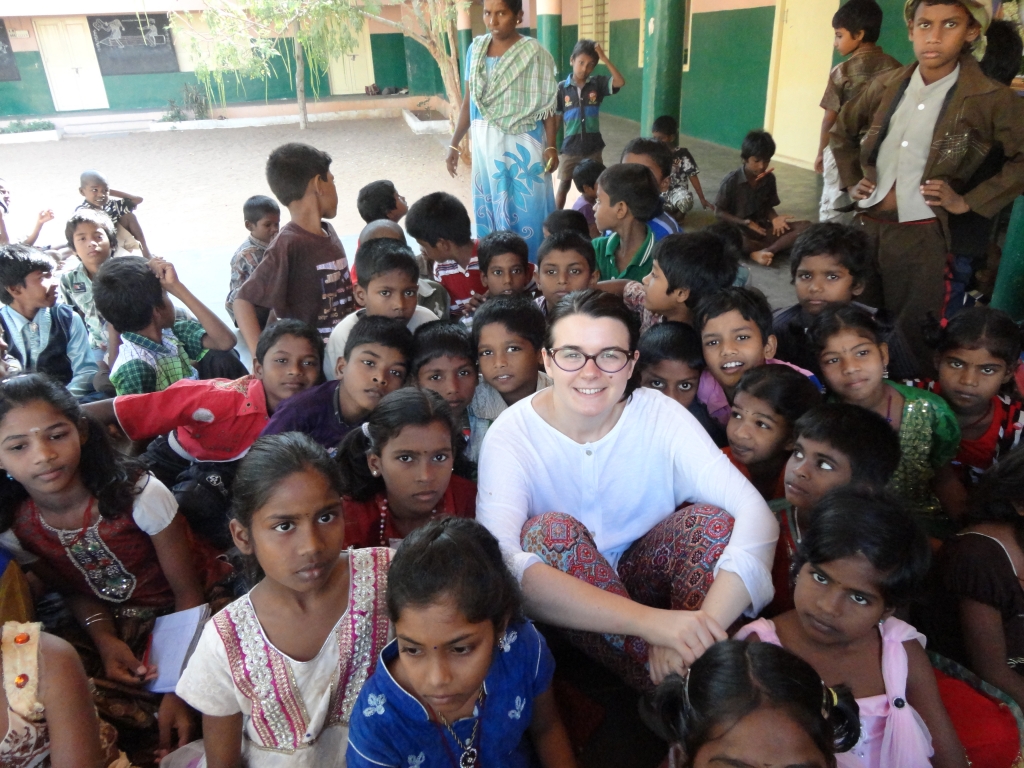 Jennifer Pick

International Volunteering Program. Project: Refuge center for minors.
India is the richest country that I have seen to this date. I am not wrong to say rich, for its people, its humanity, its philosophy and its spirituality, as all of this feeds the soul and makes you see much further.
I have been able to help a tiny section of a society that has given me so much more than what I could offer them. Many thanks to the Foundation. It carries out incredible work with the children of Trichy.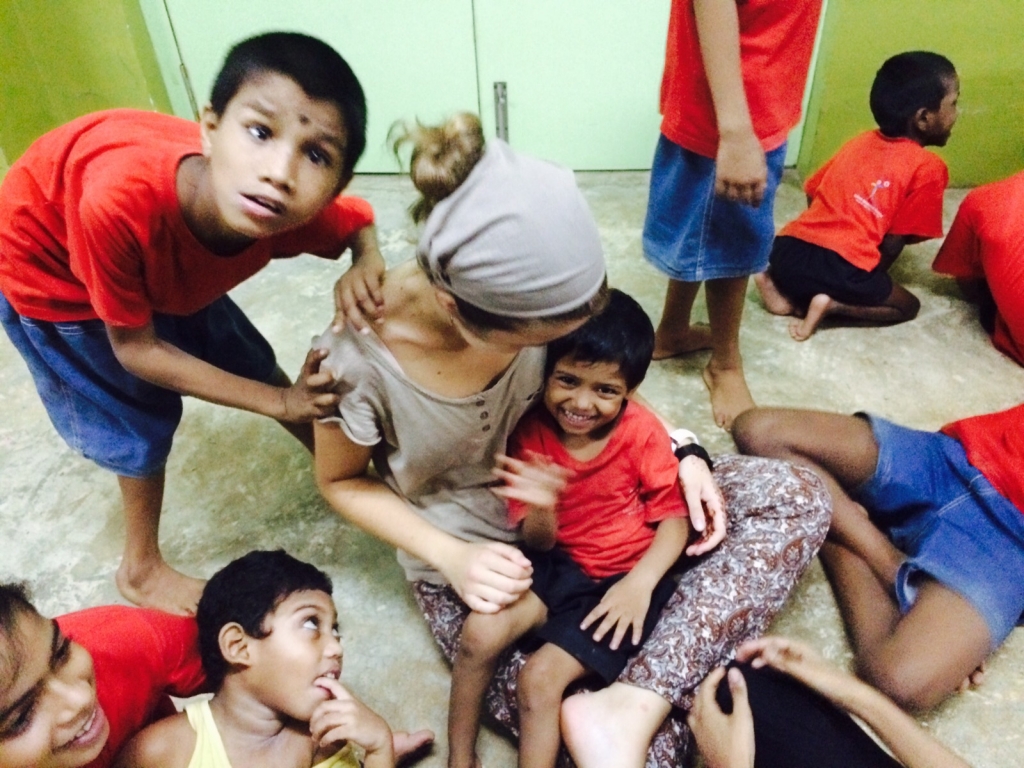 Mercedes Buades

"My experience of volunteering in India with the Foundation has been amazing. It has been months since I returned and I still miss it. Before leaving the ABC center, I asked whether Sukeshi and the rest of the staff would wait for me for a year. Next summer, if all goes well, I will do it again!"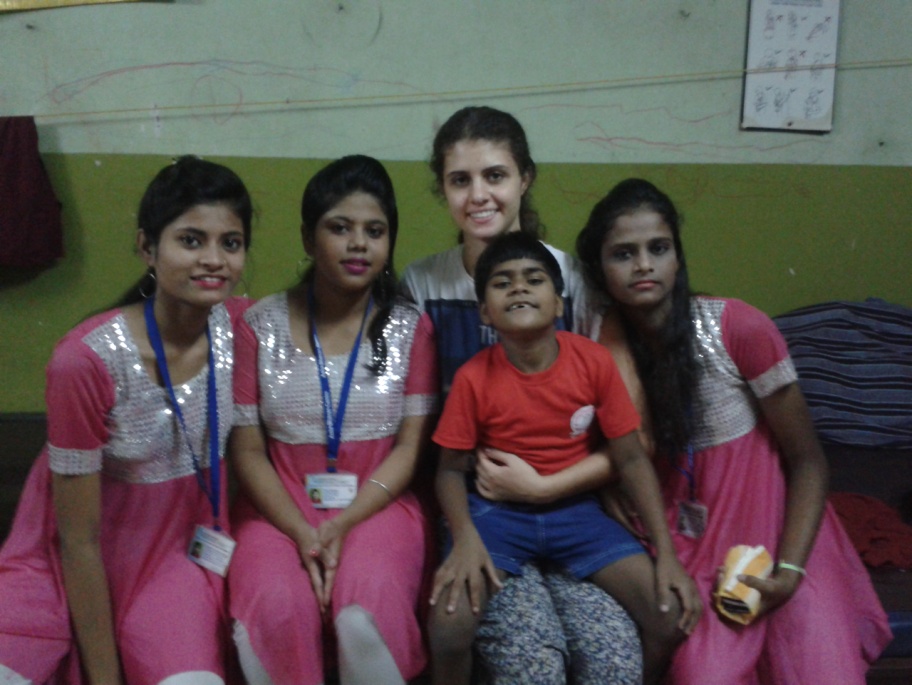 Lucía Cristóbal

"A unique experience and highly recommended. The children will always be in my heart, every day I learned something more about them. To laugh and love before anything else. The colors, the landscape, the spirituality, the people … it's a country full of life. Thank you so much for giving me the opportunity to live this experience!"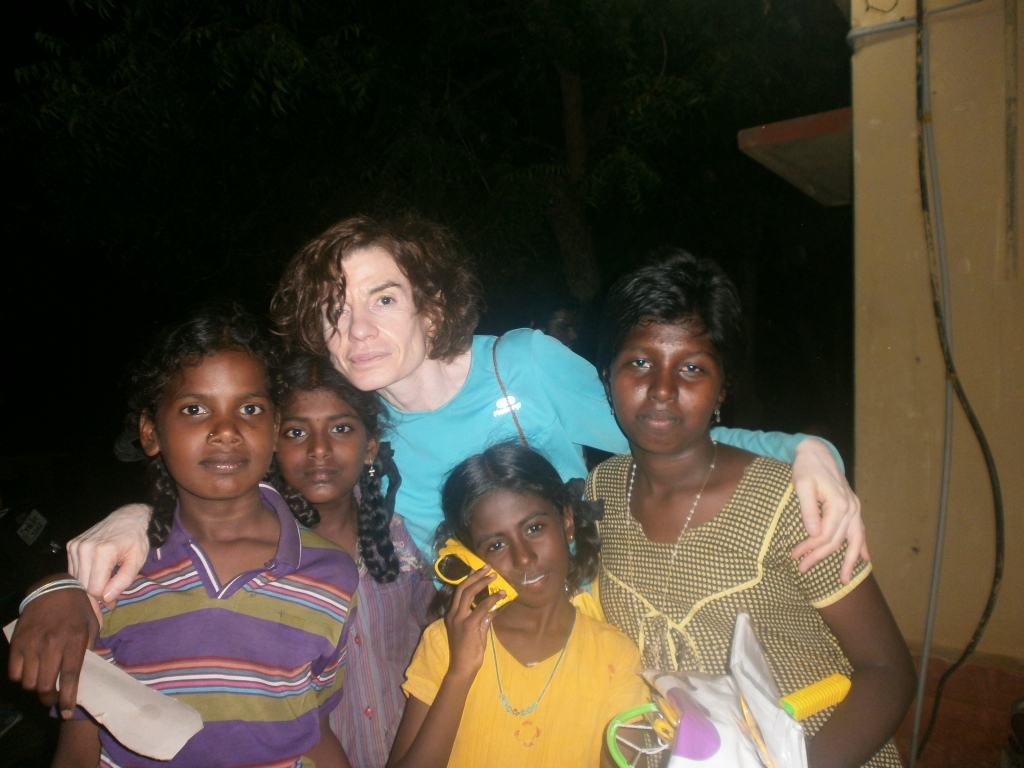 Mercedes López

International Volunteering Program. Project: Refugee center for minors in Nazareth, Tamil Nadu.
"Another year I have returned to learn the magic that is sharing the best that I have: my time and effort in working to improve, at least once, the lives of some people. It is an experience which only provides, only makes you grow and mature as a person."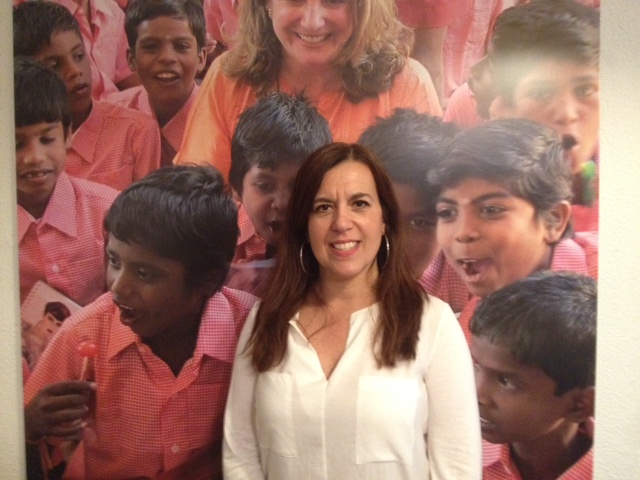 Covadonga Gil

National Volunteering Program in Headquarters
"I arrived at the foundation, through a friend that I had just met. I knew that my need to lend a hand to others who need it would be more than fulfilled. I have still not had the chance to travel to India, nor be close to them, but each time I do something in the Foundation, I feel them close to me. I feel privileged to be a part of the Foundation and I hope in some time, to be able to hug one of "my children".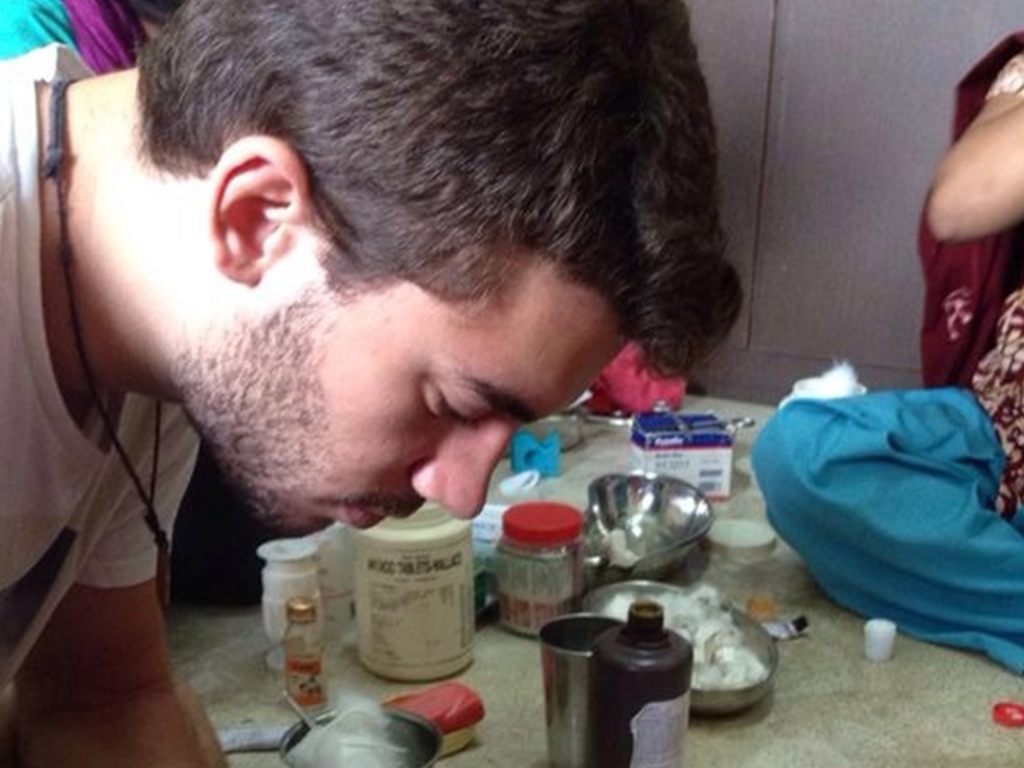 Antonio Navarro

International Volunteering Program. Project Asha Bhavan Center.
"Although the beginning was shocking, and Calcutta a continual mix of emotions and new sensations, the experience that I have had the opportunity of living this summer with some of my best friends, is something impossible to explain with words, and without doubt has marked my life forever. I feel very fortunate and grateful for having had the opportunity to know and to have been involved in the incredible work which the Foundation carries out in Calcuta and I encourage all of the volunteers who want to come, to be loaded with desire and love, for the children treasure it"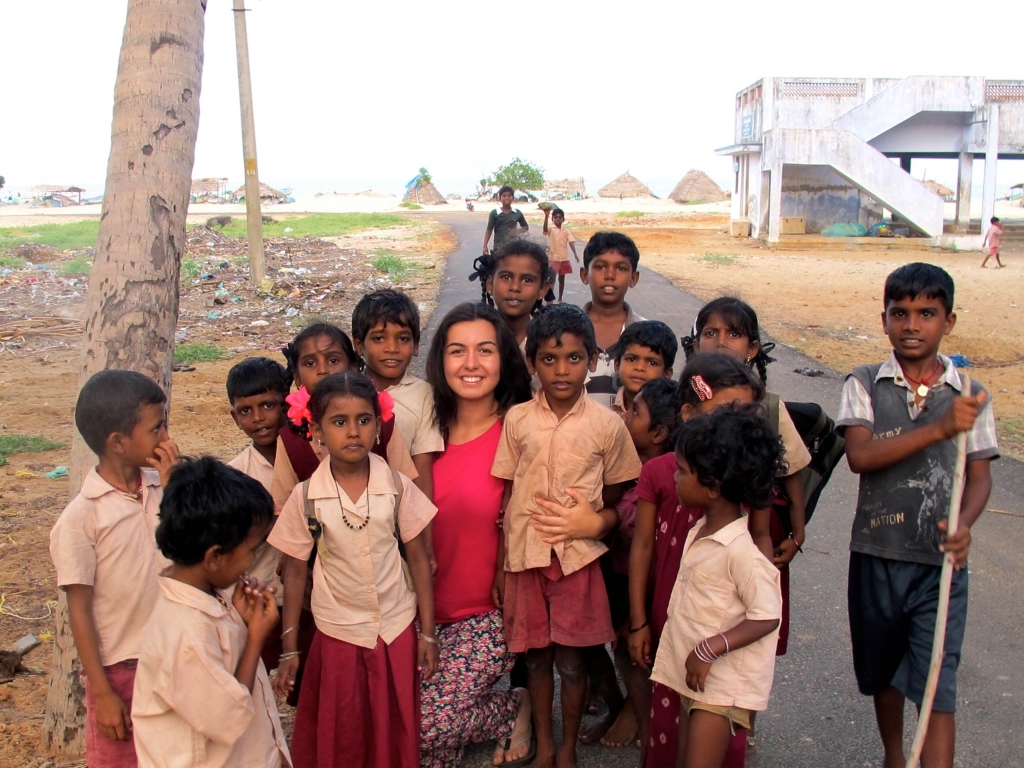 Nelia Tabatabaian

International Volunteering Program. Project: Mobile Medical Unit in Kameswaran, Tamil Nadu.
"When considering how best to materialize my impressions of this summer in Kameswaram, a smile automatically is painted on my face. It is impossible to transmit the mark that it has left on me and the essence of all of my impressions can be reduced down to one thing: THE PEOPLE.
I would like to give my thanks to the Foundation for providing me with the opportunity to be involved in this project and my congratulations for its amazing work there. Truly it is impressive. I encourage everybody to find out more about it!"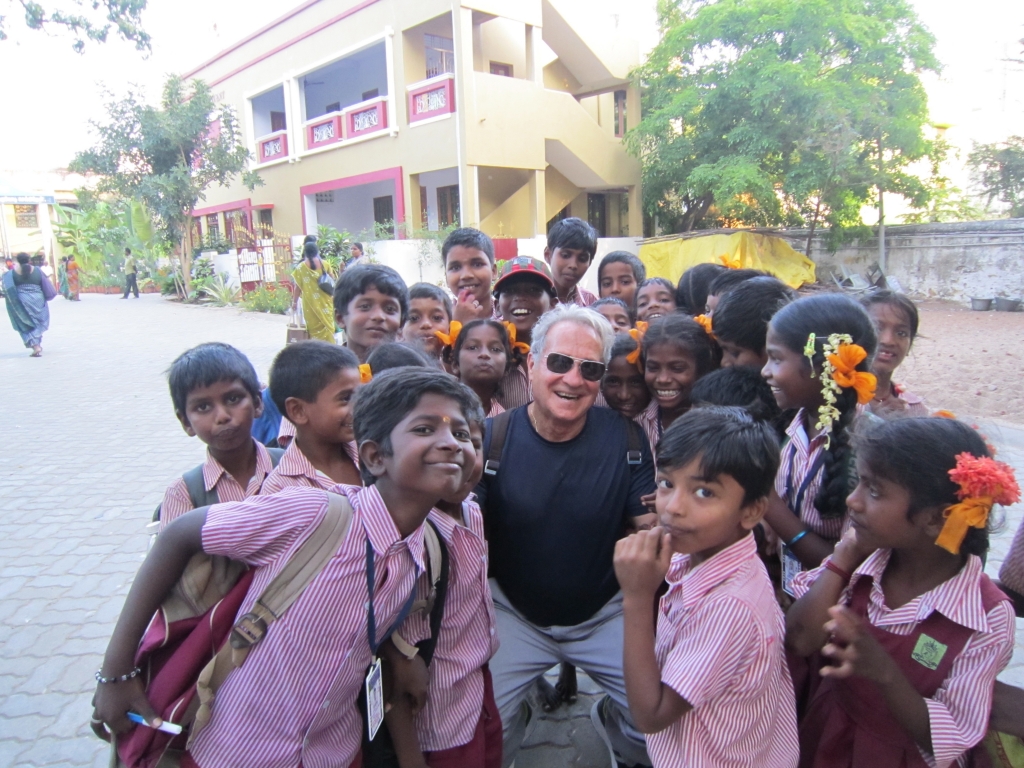 José Luis Seva

National Volunteering Program in Headquarters.
"Through the two basic pillars around which the projects are centered- education and sanity- we are sewing the seed so that these children may grow in an environment of both intellectual and physical good health. So that the mission, which began 14 years ago, can continue and expand, much help is needed. Everybody who knows the Foundation, and its organization, know that we have great strength to carry out what we are doing, and to achieve personal and economic support of the people around us.
It is a pleasure to be able to collaborate with the Foundation, principally because I feel as though I am really carrying out actions which will help those who are most needy"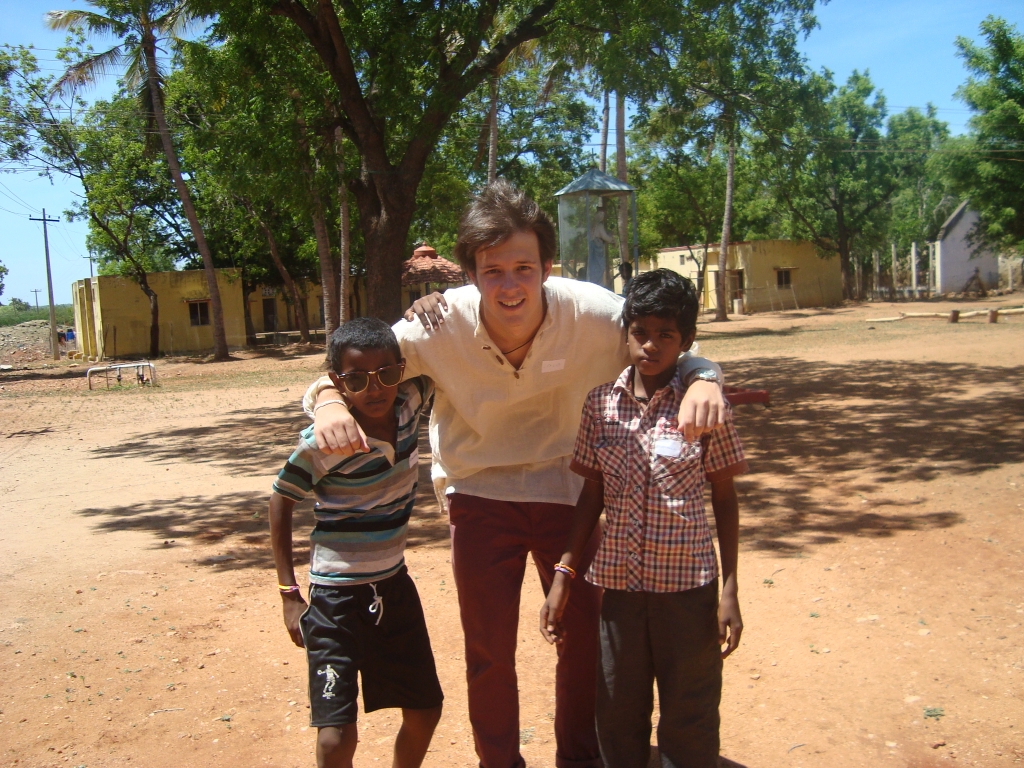 Lorenzo Guerra Bautista

International Volunteering Program. Project: all of our projects were in collaboration with TMSSS
"What does India have, that transforms you so much, that makes you you love or hate it so much? How can it be that a country so full of rubbish, chaos and misery, is able to please so much, love and enrich so much? What do these places, these landscapes, these smells, these latitudes and these people have, that never leave you indifferent? In the thirty six days that I spent there, I was not able to answer any of these questions. I have set out to write a book, intending to search for answers or to help me search for them, put also so that I may never forget what happened there, neither who I was before going, and who I am I now, returning from these. Life continues, and this is the road from the crib to the grave. But what can we do to help? Whilst we are here? What is, as Coelho would say, our personal legend? I believe that maturity is acquired with time, some before, some after. But I also believe that experiences like this mark the journey of our lives. They can provide an extra maturity, that those who have not experienced it, cannot understand. In the same way, each one lives his life according to his will and much depends on the attitude with which experiences and periods are lived. I would say that attitude marks the path we will follow during this period, and that same attitude will make the experience worth us more or less in our life. Thanks to the Foundation by giving me this opportunity that has marked, no doubt, my life for always."